RAISING UP THE NEXT GENERATION OF DEBORAHS GLOBALLY
Stop watching other Christian Women succeed in business, thinking
"That should be me."
Join us and other #MightyDeborahs for our 2023 Deborah Conference in Adelaide guaranteed to inspire, challenge and call you onto great things as position yourself to 'have Global Influence and as #globalentrepreneurs 'Impact the Nations'. 
''I will give you the nations as your inheritance" (Psalm 2:8) .
IMPACTING NATIONS 
Awake O Deborah Awake (Judges 5)
Educating and championing Kingdom women social entrepreneurs and pioneers.
The Deborah Conference is a global boutique conference founded in 2016 by Maree Cutler-Naroba Dream Nurturer, Business Strategist, Writer and Child Protection Advocate to inspire Christian Women Entrepreneurs to live a business life of passionate pursuit and purpose wrapped in His presence.
Mighty Deborah's #GLOBALENTREPRENEURS 'IMPACTING NATIONS' is our 2023 Adelaide face-to-face Conference theme.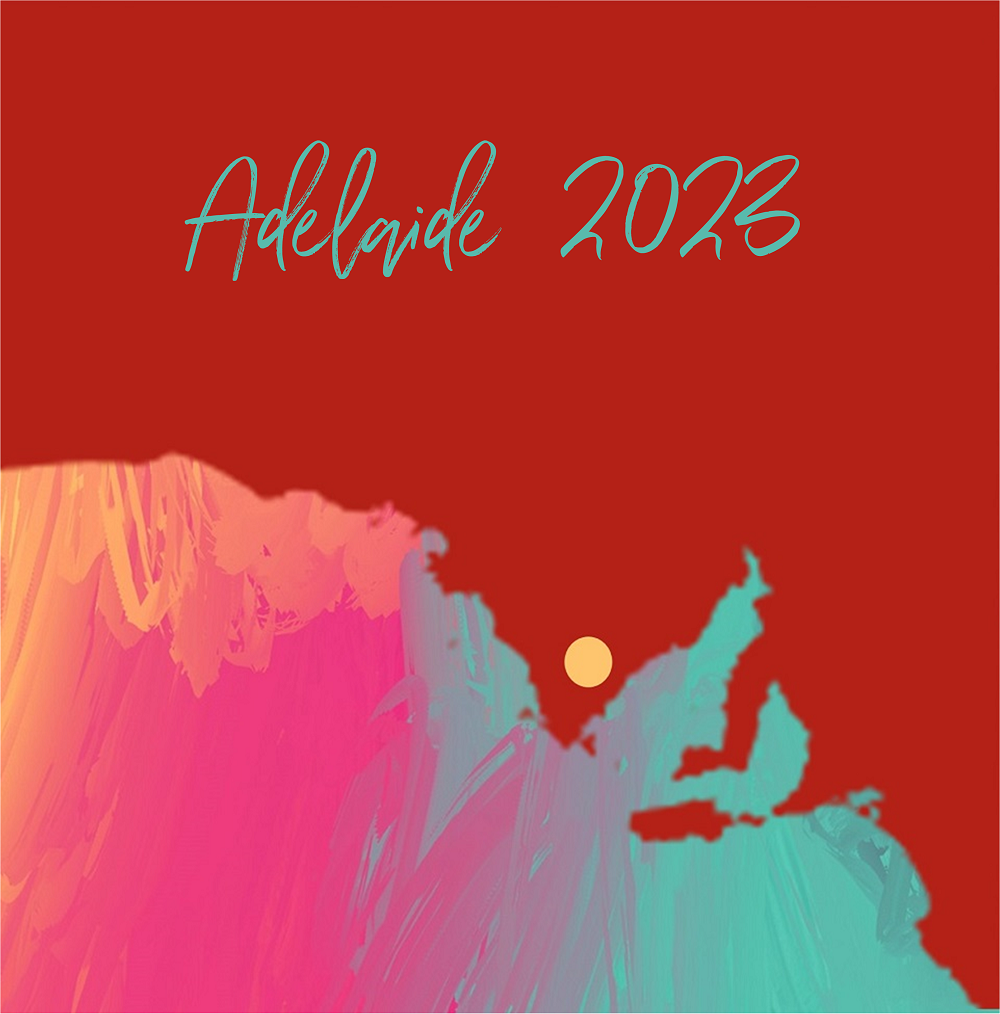 ADELAIDE
SATURDAY 27TH MAY, 2023 
Belair Hotel, Adelaide, SA

CHRIST-CENTRED BUSINESS EDUCATION
EARLYBIRD TICKET $99* // Available until 17th January 2023  
NORMAL TICKET $139* // Available 17th January to 26th May 2023 
*Plus Eventbrite Fee.
MORNING TEA AND LUNCH IS INCLUDED IN THE TICKET PRICE, BUT DINNER IS AT THE PARTICIPANTS COST. AN EXAMPLE MENU CAN BE FOUND HERE.
Should the conference not proceed because of COVID restrictions, a voucher will be issued to the attendee to use at a future conference or to purchase DBEH resources and merchandise.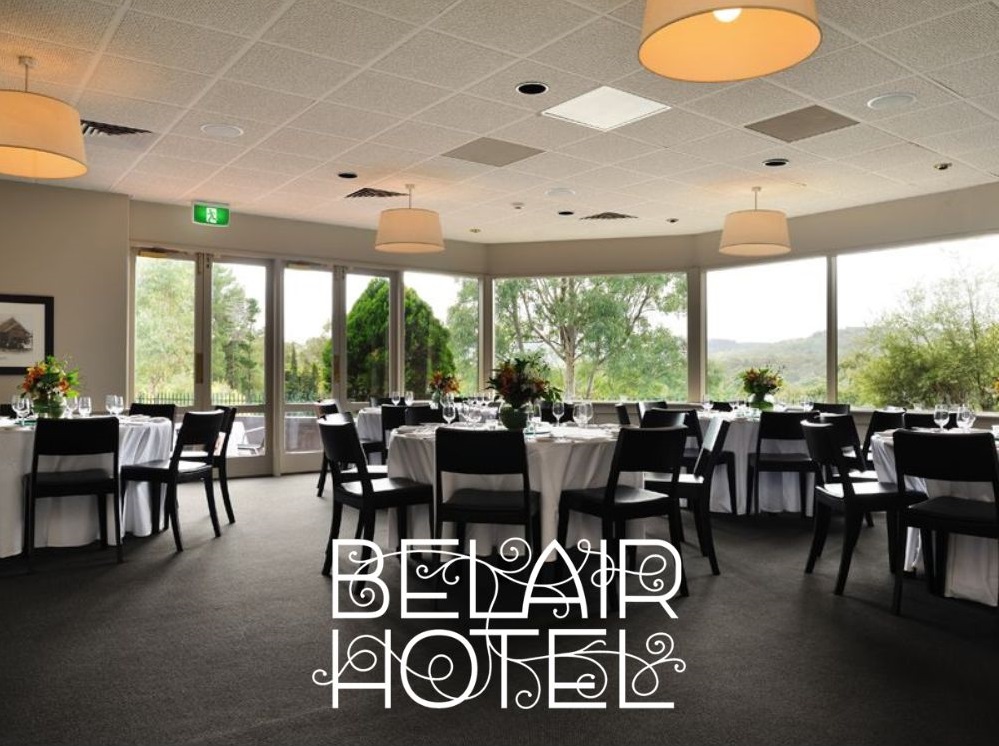 Mighty Deborahs,
The next TDC will be held in Adelaide on the 27th May 2023, 7th TDC in our 7th year. Perfect in God's hands!
We have a boutique team of 8 incredible speakers lined up for the conference. After each teaching segment from the speakers, there will be prayer and the prophetic and some practical planning activities that go with our teaching segment.
Our TDC23 scripture focus is Psalm 2:8: 'Lord we ask you for the nations'. This scripture challenges us as Mighty Deborahs to think about the global impact we can have as Christian Women in Business.  It's about being aware that our Business is our mission field, and God can take our faithfulness with what is in front of us, to further impact the nations.
I would love for you Mighty Deborahs to be there! The date will be Saturday the 27th May in Adelaide, 9.30am to 4.00pm followed by an evening optional dinner and networking, 6.00pm to 7.30pm (with a Dinner speaker).
The conference will be capped at 50 tickets, to maintain the boutique nature which forms part of TDC's mandate.
Maree Cutler Naroba
TDC FOUNDER

PIONEER // Deborah the Pioneer: Stewarding a Pioneering Mantle Marianne Petersen
PROPHETIC // Releasing the Heavens (ideas/writings/communication strategies) to impact globally Nic Henry Jones 
PRAYER // Global Impact: Praying at the Footstool of the Father Maree Cutler-Naroba
PLANNING // Activate Sessions facilitated by Fideliz Cruz 
Lunch will be held from approximately 12.30pm to 1.30pm and will include a 'Connection and Reflection' session.
5 + U Pillar Sessions will run as 30 minute Business Activation small group sessions facilitated by Fideliz Cruz.
Vision/Purpose // Sue Beadle (NZ) and Marianne Petersen (Melbourne)
Operations and

HR (People and Culture)

// Tracey Olivier (NZ)
Legal and Finances // Maree Cutler Naroba (Kununurra)
Marketing // Nic Henry Jones (Adelaide)
U // Cheree Morton (South Australia)
We are excited to have purpose-driven #MightyDeborah Sarah Reimann as our Dinner Speaker.  She will share her personal journey and how that has led her to great success in Business. You will be inspired, empowered and encouraged as you enjoy your dinner.

Meet our 2023 Adelaide Speakers…
All of our Speakers are #MightyDeborah's that we know will minister, engage, educate and inspire you on in your Business Journey.  They come from a wide range of backgrounds, experience and carry a wide variety of anointings as purpose driven women in business who are Christian Women Global Entrepreneurs.
All of our Speakers are #MightyDeborah's that we know will minister, engage, educate and inspire you on in your Business Journey.  They come from a wide range of backgrounds, experience and carry a wide variety of anointings as purpose driven women in business who are Christian Women Global Entrepreneurs.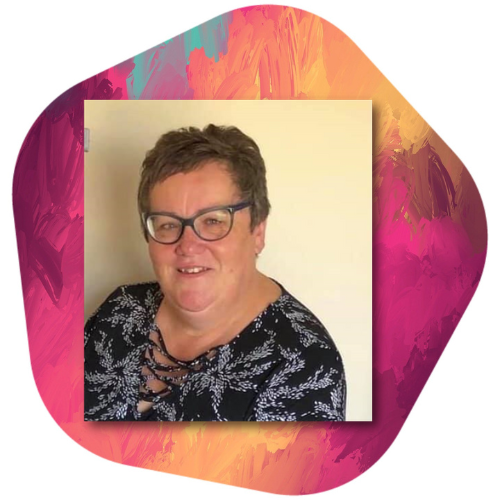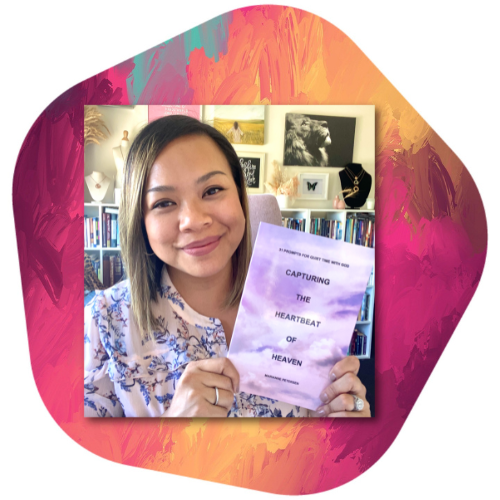 MARIANNE PETERSEN
The Deborah Conference Ambassador Marianne is a passionate creative, Hand-stamped Jeweller, Founder of Kairos Creative Studio, Principal, Teacher and Mentor of Her Harvest Global Academy and Associate Pastor of a Promise Land Mission Centre.
www.kairoscreativestudio.com.au
www.herharvestglobalacademy.com
Kairos Creative is a TDC Supporting Partner.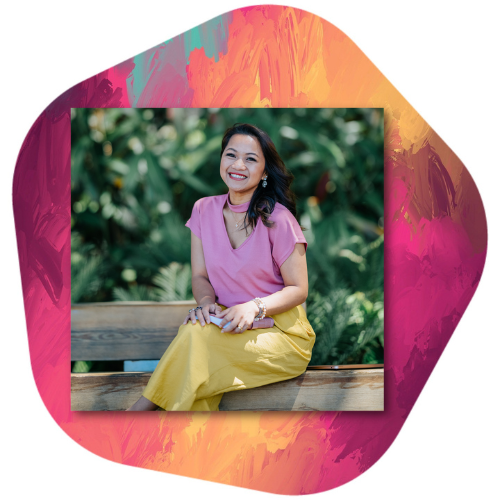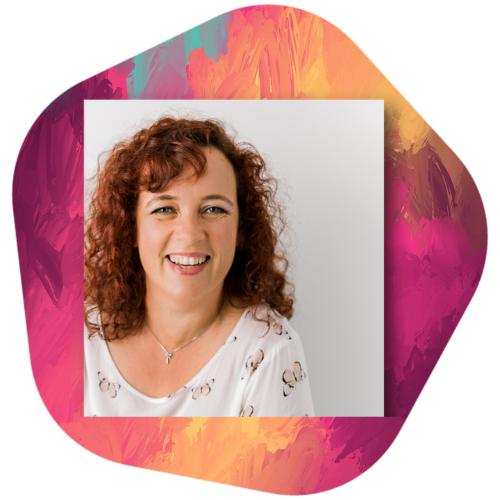 TRACEY OLIVIER
Author, Speaker, Coach, Blogger, HR (People and Culture). I encourage, inspire, ignite and equip while passionately pursuing my purpose so that you can unlock yours!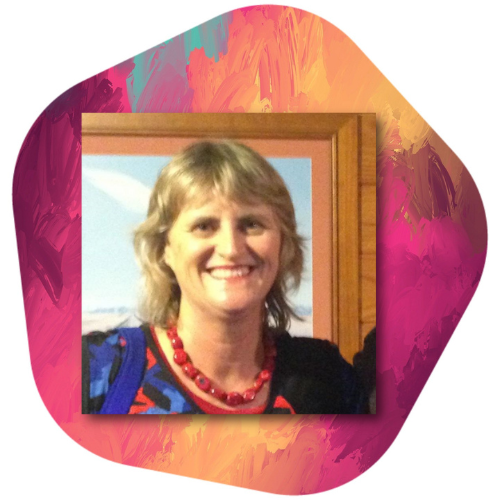 SUE BEADLE
Counsellor, Coach, HR Practitioner, Leader, Poet, Writer, Heart for Women, First (children's) book to be published before Christmas.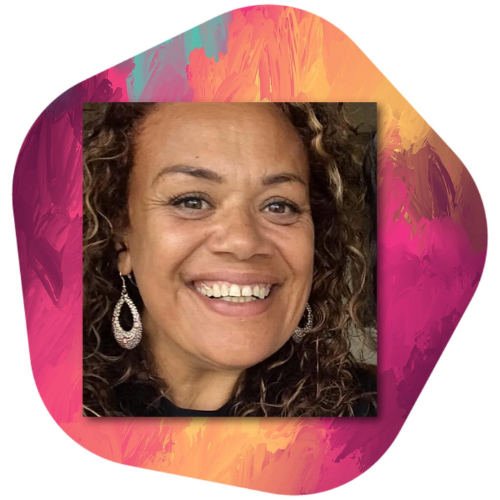 CHEREE MORTON
Delivering trauma-informed, spiritually and culturally safe narrative therapy counselling through a faith-based cultural lens. Sisters Empowered acknowledges God, our Creator and the traditional custodians of our lands, past, present and future, and the transgenerational wisdom of our ancestors passed down to us over successive generations.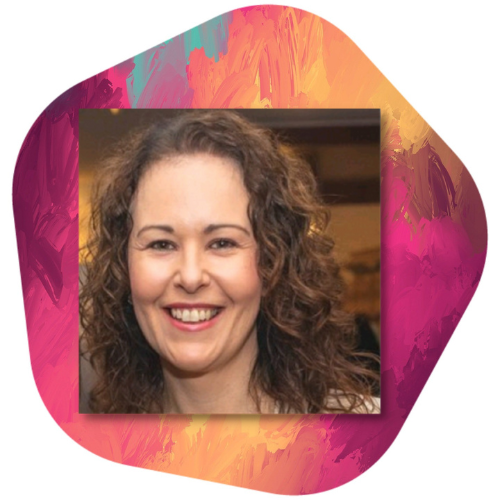 SARAH REIMANN
DINNER SPEAKER
Speaker, Business Strategist, Financial Expert, Qualified Accountant
PLEASE NOTE:  Some Speakers and Facilitators may change based on International and State COVID restrictions closer to the Event. 
Who is the Deborah conference for?
Are you a passionate God-lover pursuing a BOLD and EXPANDING dream in your heart to grow a business that is used for His Kingdom purposes, a business that impacts beyond today and leaves a legacy across the nations, for the generations to come after you?
Do you have a deep prophetic ache in your Spirit to have your business positioned in such a way that His very presence oozes in and through all you do so that your clients, customers, suppliers and networks would be touched by the power of His Spirit and the unfailing relentless love of the Father?
Do you walk in a pioneer anointing that at times can feel like you are very alone as you act on what you believe God has dropped into your heart; and it seems like there is no traction or momentum building? As a result of weariness and what, for the most part, seems like a relentless battle you want to let go of your God business dream and the outworking of that?
Mighty Deborah if these words resonate with you, then I strongly and gently CALL YOU to join us at our Deborah Conferences: a time where you will be strengthened and encouraged in the business mandate God has put in your heart.
Each Deborah Conference is a powerful time in our God as we prophetically pray, pioneer and plan for the GLOBAL impact God has anointed and positioned Mighty Deborahs for.
A Clarion Call: Arise Mighty Deborahs. Arise throughout the Nations.

5+U PILLARS OF BUSINESS STARTUP GUIDE 
Wanting to start up your own Business but not sure where to start? 
Click HERE or on the image on the left to receive a complimentary Startup Guide containing a series of questions for you to begin your planning phase for your business.
This guide is supplied by Business Coach, Maree Cutler-Naroba, through her business SWIRL, www.justswirl.com.au.
Please note this guide is Copyright and should not be shared or copied or edited in any way, without the express written permission of the author.  



Challenged to get back into the Business World
Through taking part in the Virtual Summit (TDC2020), God has challenged me to trust in Him to get back into the business world to share my knowledge and talents; plus to be an encourager for other women to step out.
Trish King (Perth, Australia)
A Diligent Deborah
All the Deborah conferences have helped me to grow spiritually and trust God with the future of my business. The most valuable lessons from TDC20 for me were to become a diligent Deborah, a servant in God's Kingdom a peacemaker, being a woman who places her trust in God, seeks His guidance and uses her God-given abilities to work for His Glory.
Adina Weins (Adelaide, Australia) 
All the way from Israel
Hi Maree I wanted to personally say thank you for the gift of this summit! I received this gift through Marianne Peterson and have longed for a Biblical perspective to business for 3 years now!!! I live in Israel, and "devorah" (the "b" and "v"  in Hebrew are the same letter ״ב״) is truly the Hebrew word for bee! Seeing the image of the bee in your introduction also communicated to me the fact that it is the bee that creates sweet honey!
Amen! Let it bee!!!!! God bless you!!!!  Angelina Francesca (Israel)
Amazing Day!
I had the amazing privilege to be able to attend The Deborah Conference #TDC18. With a selection of peer speakers from around the country, bringing a bit of education, a bit of their journey and experience and loads of encouragement, it was truly an inspiring day!  Melissa Ahiquist, Perth
Brilliant!
The Deborah Conference was BRILLIANT. So good to experience an event with so many women sharing their incredible stories and their special business tips. Super practical and very relevant.  Ferial Reynolds, Adelaide
Fabulous!
TDC was brilliant and I loved meeting each women. I took away fabulous insights and precious nuggets.  Brenda Tsiaousis, Hobart