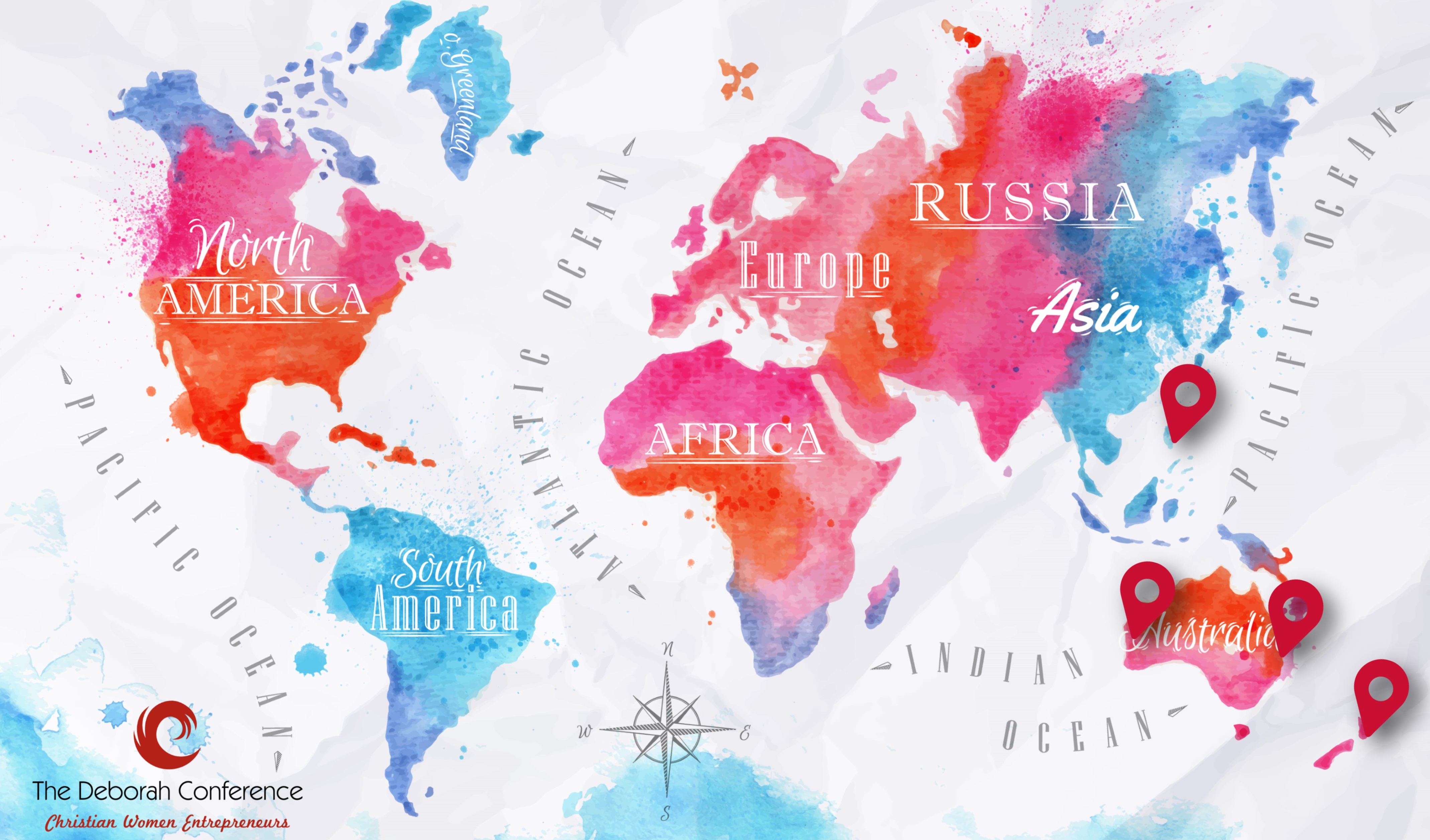 In 2020 our conference is going global!
We are very excited to announce that The Deborah Conference is going to be encouraging and empowering Mighty Deborah's across the world! 
If you would like to join us at our upcoming events, why not register your interest via the form below
and we will keep you informed of Conference planning and details. 
GLOBAL: New Zealand TDC 
Wellington  |  Saturday 12 September 2020
Theme: Walking as Peacemakers #peacemakersnotpeacekeepers
'Blessed are the peacemakers, for they will be called children of God' (Matthew 5:9)
and in AUSTRALIA 
sydney  |  Saturday 6 November 2021
Theme:  Thriving in Business  #byHisSpirit
'Not by might, nor by power, but my Spirit says the Lord' (Zechariah 4:6)
GLOBAL: Philippines TDC
Manilla  |  Saturday 6 February 2021
Theme: Impacting Nations #globalentrepreneurs
'I will give you the nations as your inheritance' (Psalm 2:8)