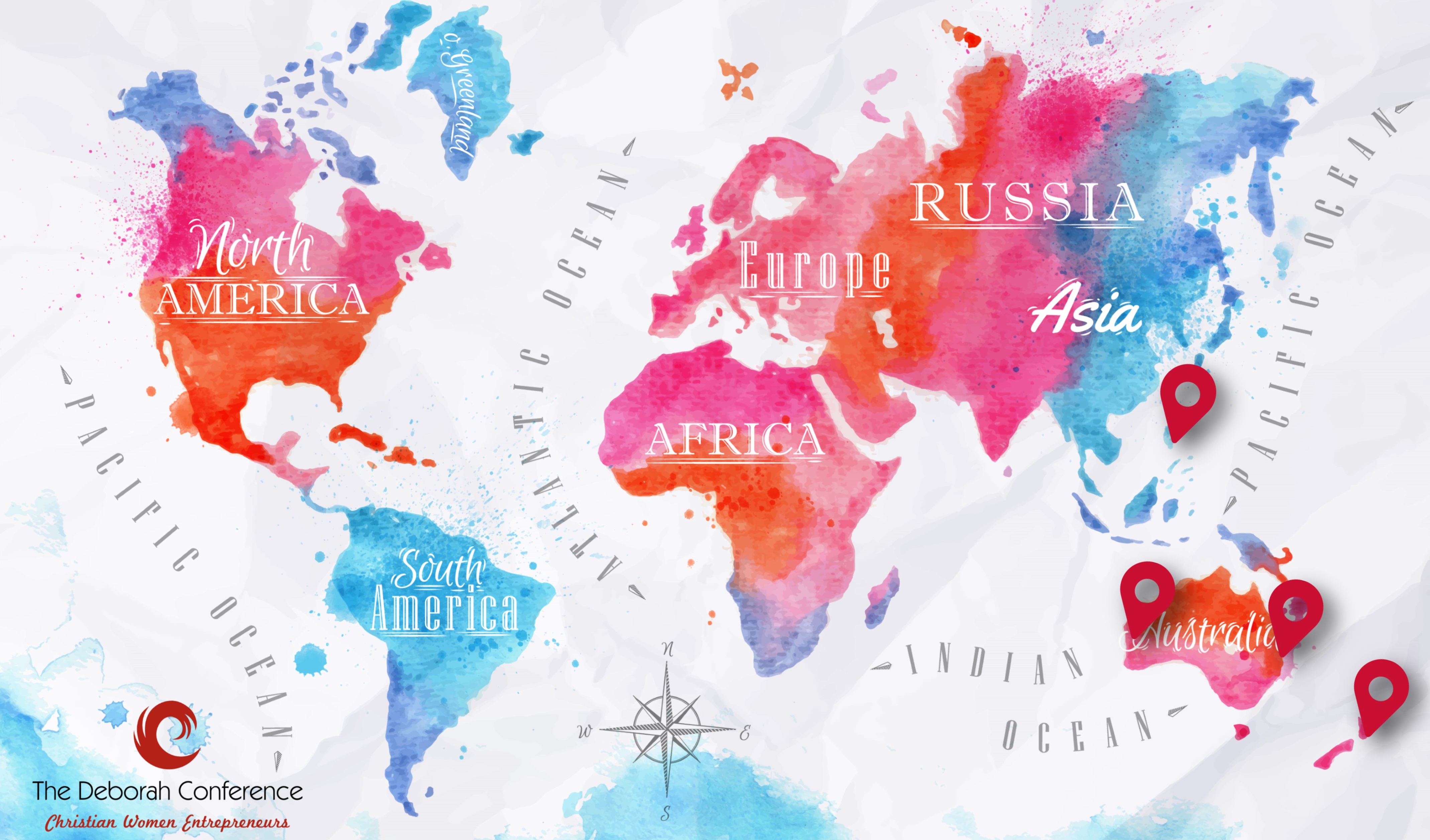 In 2020 our conference is going global!  We're launching our first ever Virtual Conference!
We are very excited to announce that The Deborah Conference is going to be encouraging and empowering Mighty Deborah's across the world!
If you would like to join us at our upcoming events, why not register your interest via the form below
and we will keep you informed of Conference planning and details.
GLOBAL: Uganda TDC
Uganda  |  Saturday 27th July to 2nd August 2020
TDC is heading to Uganda! The Katunda Pentecostal Assemblies of God (Buikwe Assembly) Jinja, Uganda have invited the TDC community to host a TDC Women's and Children's Conference. 
The program will run for 6 days from 27 July to 2 August. For the women the The Deborah Conference will be broken up 
in to
 two sessions per day, and run on 3 days over the week.
The women will be learning about growing faith-filled micro-businesses and also exploring the life of Deborah.
UGANDA here we come! Raising up #mightyDeborahs across the nations. To our God be the glory!  
If you would like to support this Uganda Project through your prayers and giving I would so appreciate that. If you would like to be part of the inaugural team, feel free to message me. If you are able to make a donation please use paypal mcnaroba@gmail.com or if you prefer a bank account let me know.
A decision about whether TDC Uganda goes ahed in 2020 will be made by 15 June 2020. If it doesn't go ahead due to travel restrictions (COVID 19 measures) it will be rescheduled to early July 2021. The money raised by 15 June 2020 will be sent to set up the women in business projects, and to provide the widows and children with some needs for the Winter months. There is also a website that will be created for the products that are going to be sold. So watch this space!
GLOBAL: New Zealand TDC
Hamilton  |  Saturday 15 May 2021
Theme:  Thriving in Business  #byHisSpirit
'Not by might, nor by power, but my Spirit says the Lord' (Zechariah 4:6)
GLOBAL: Philippines TDC
Manilla  |  Saturday 20 November 2021
Theme: Impacting Nations #globalentrepreneurs
'I will give you the nations as your inheritance' (Psalm 2:8)
AUSTRALIA
Adelaide  |  TBA 2022