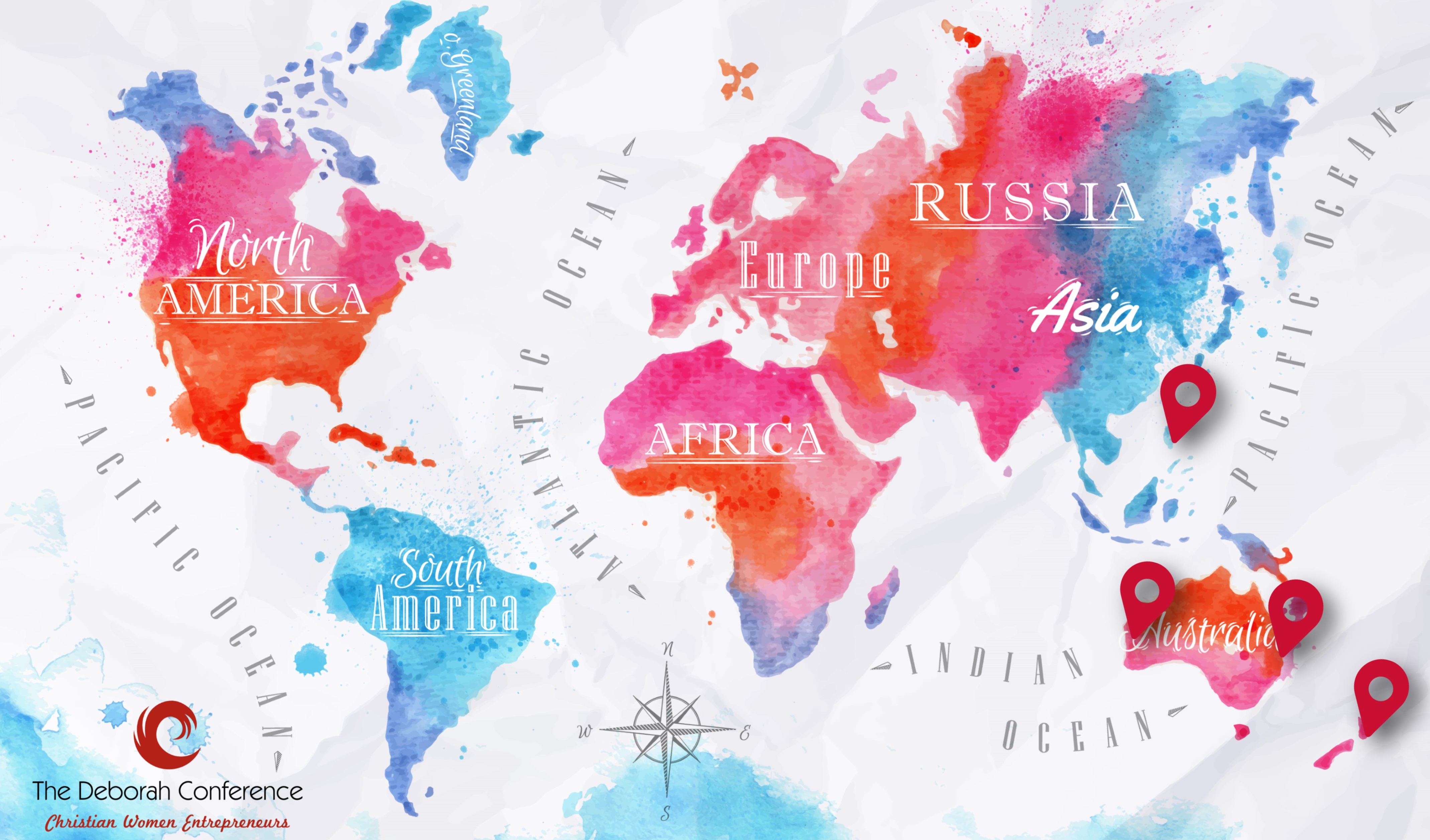 In 2020 we launched our first ever Virtual Conference.  And we're excited to do it all again next year!
We are very excited to announce that The Deborah Conference is going to be encouraging and empowering Mighty Deborah's across the world!
If you would like to join us at our upcoming events, why not register your interest via the form below
and we will keep you informed of Conference planning and details.
GLOBAL: Uganda TDC
Uganda  |  Ongoing | Online
TDC is heading to Uganda! Due to COVID19 restrictions in 2020 this will held ONLINE. The Katunda Pentecostal Assemblies of God (Buikwe Assembly) Jinja, Kampala, Uganda have invited the TDC community to host a TDC Women's and Children's Program. 
The women will be learning about growing faith-filled micro-businesses and also exploring the life of Deborah. The children will be learning about men and women of COURAGE from the Bible (inlucding #mightyDeborah)
UGANDA here we come! Raising up #mightyDeborahs across the nations. To our God be the glory!  
If you would like to support this Uganda Project through your prayers and giving I would so appreciate that. If you would like to be part of the team, feel free to message me. If you are able to make a donation please use paypal mcnaroba@gmail.com or if you prefer a bank account let me know.
The money raised will be sent to set up the women in business projects, and to provide care packages (including blankets) for the widows and orphaned children under the care of the Katunda PAOG Church in Katunda Village.
Follow us on Facebook:
https://www.facebook.com/katundadeborahwibcollective/
https://www.facebook.com/barnabaslegacy/
2021 TDC Virtual Summit
19 -25 June 2021 | Online  
Theme:  Thriving in Business  #byHisSpirit
'Not by might, nor by power, but my Spirit says the Lord' (Zechariah 4:6)
TDC's 2021 Virtual Summit will encourage and strengthen you as a Christian Women Entrepreneur. The TDC team will bring you a line up of Mighty Deborahs who will share about how they have, and are, navigating, in their business over the COVID19 pandemic period. Their business stories will be a powerful testimony of thriving in business, not by might, nor by power but by the Spirit of the Lord. Get set to be inspired and activated to accelerate your business!
GLOBAL: 
February 2022 | To be Announced
Theme: Impacting Nations #globalentrepreneurs
'I will give you the nations as your inheritance' (Psalm 2:8)
THE CALL FOR THE DEBORAH GENERATION TO WAKE UP & COME FORTH IS #GLOBAL!  Pastor Veronica says 'Deborah was an incredible woman of faith in her day. She was a judge, prophet, valiant warrior, governmental leader, all in one package. She knew God's timing and nature to deliver His people from oppression, and received God's wisdom and strategy to bring victory to her nation. The Deborahs of God are arising! They are mounting up together to ride and say, "We will feed the poor, take care of the orphans, preach the gospel, help eradicate poverty, and free slaves and those bound in prostitution! We will have a voice in our nations.'
The call is announced for the Deborah Generation to wake up! 'In our desire to make a difference as women, we must learn to speak God's voice against the forces of darkness and claim the promises from God's Word in the face of impossibility. When we believe, nothing is impossible to us. No demon can stand before us. Isaiah 30: 31 says: "For through the voice of the Lord shall the Assyrian be beaten down." In other words, when we prophesy God's Word or release God's voice, every enemy is beaten down and utterly defeated. Woman Arise and Take your Place!'