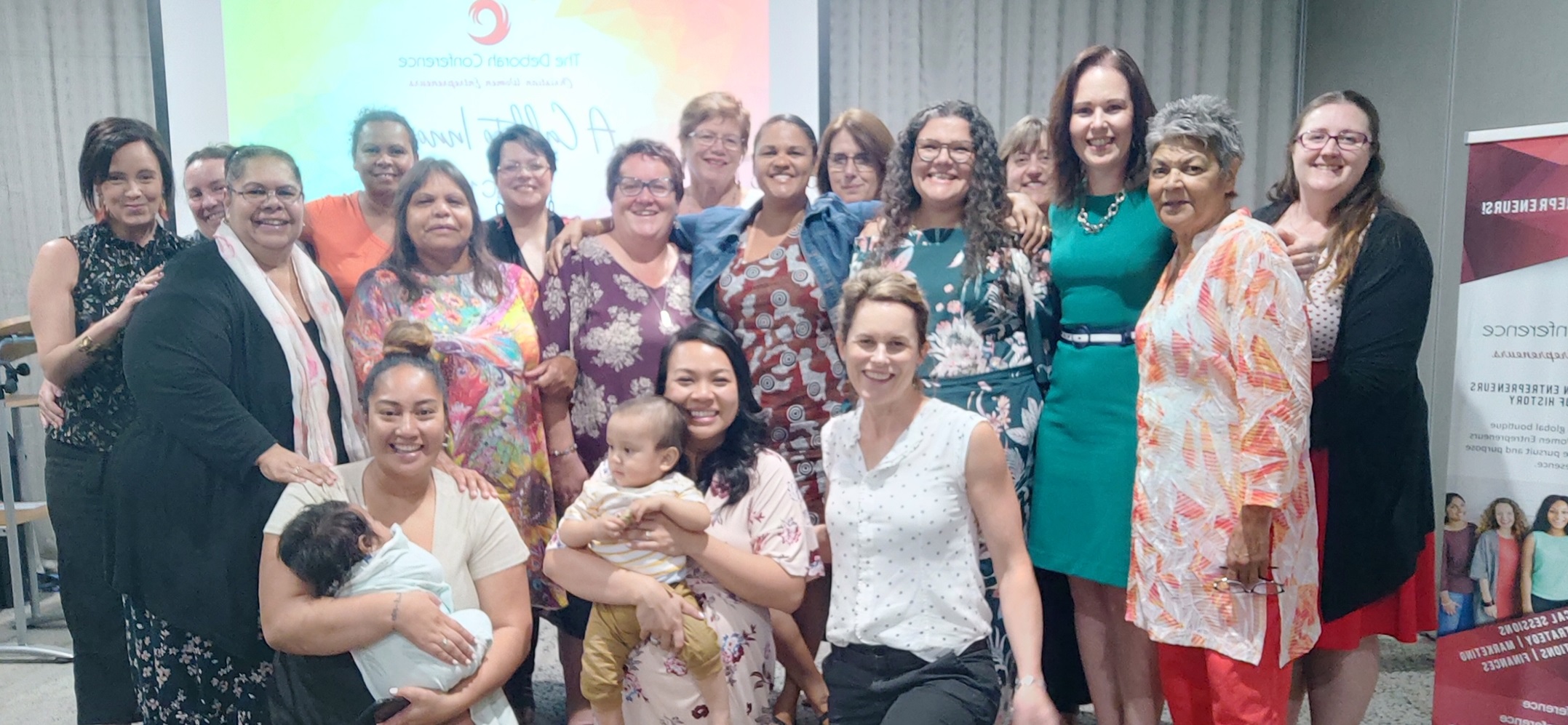 DEAR AMAZING BUSINESS WOMAN!
It is a pleasure to personally invite you to The NEW ZEALAND Deborah Conference on Saturday 12th September 2020 in Hamilton. I want you to know that this is a business conference that will inspire and encourage you in more ways than one!  I want to see the wings of the magnificent business dream God has put on your heart expand: that you might soar higher, wider, deeper and further.
The inaugural Deborah Conference was held in Adelaide and the theme was 'My Mission Field is my Business', 2017 Brisbane Conference was 'Release the words He has given you to write and speak', 2018 Melbourne Conference was 'Profit for Purpose, and 2019 Perth Conference was 'A Call to Innovate'.
IN 2020 OUR CONFERENCE THEME IS WALKING AS PEACEMAKERS.
Blessed are the peacemakers, for they will be called children of God (Matthew 5:9). A Peacemaker is one who can act as a CATALYST to bring peace to a situation, to relationships, to circumstances. One who brings reconciliation, restoration, collaboration, connectedness in a place. And the SEED OF PEACEMAKING results in the fruit of righteousness to be all involved. WOW what a powerful concept! IMAGINE walking as a Peacemaker in the economy that your business operates in; a business owner who commits to bringing reconciliation, restoration, collaboration and connectedness through the way they operate their business from working with clients, suppliers and the business community. MIGHTY DEBORAHS as CATALYSTS OF PEACE is the theme that will be explored at TDC20 in Hamilton, New Zealand.
Love Maree xx
Founder – The Deborah Conference
COME JOIN US #MIGHTYDEBORAHS IN HAMILTON, NZ, SEPTEMBER 2020
#TDC20 will have content-rich practical sessions – the hallmark of all the TDC conferences; sessions which focus around the 5+U PILLARS of Business (Strategy, Marketing, Legal Matters, HR & Operations, Finances and You the Owner) built on the firm FOUNDATION of CHRIST.
This conference is about setting our focus on how we can grow our businesses through powerful strategies from digital marketing and number crunching through to networking and powerful praying. Jam-packed sessions with practical and actionable steps to take your business to the next level.
AWAKENING CHRISTIAN WOMEN ENTREPRENEURS TO SHIFT THE COURSE OF HISTORY
Awake O Deborah Awake (Judges 5)
The Deborah Conference is a global boutique conference founded in 2016 by Maree Cutler-Naroba Dream Nurturer, Business Strategist, Writer and Child Protection Advocate to inspire Christian Women Entrepreneurs to live a business life of passionate pursuit and purpose wrapped in His presence.
Gals I look forward to hosting you at TDC NEW ZEALAND! See you there!
Date & Time
Saturday 12th September 2020
Conference Tickets available through Eventbrite
TICKETS – Coming soon!
Conference ticket includes: Morning Tea, Lunch and Cocktail Finger Food event.
The Conference day component runs from 9.00am to 4.30pm and the early evening Connect and Reflect session goes from 5.00pm to 6.30pm. 
The Deborah Conference is honoured to have the following sponsoring partners for TDC20
Market Me Marketing – Nic Jones, Digital Marketing Strategist, Author, Speaker, Trainer/Coach, Founder Christian Entrepreneur Project
Kimberley Jiyigas (Birds) – Natasha Short, Indigenous Affairs Consultant and Adviser, Leadership Trainer, Events Specialist, Speaker
Kairos Creative Studio – Marianne Petersen, Passionate Creative, Word Girl, Hand-stamped Jewellery-maker
www.kairoscreativestudio.com.au
Blue Fish Pilates – Megan Dahl, a boutique equipment Clinical Pilates studio based in Rainbow Beach, QLD.

If you are unable to join us in New Zealand, why not consider purchasing the LIVE STREAMING and RECORDING ticket. The cost is $40 + eventbrite fee.
The ticket will enable you access to live streaming of each session on the day plus following the conference you will get a recording, with the slides, within 7 working days: WALKING AS PEACEMAKERS.
A great way for you to connect in and learn so much from our incredible line up of speakers. Its your time #mightyDeborah: living a business life with passionate pursuit and purpose wrapped in His presence.